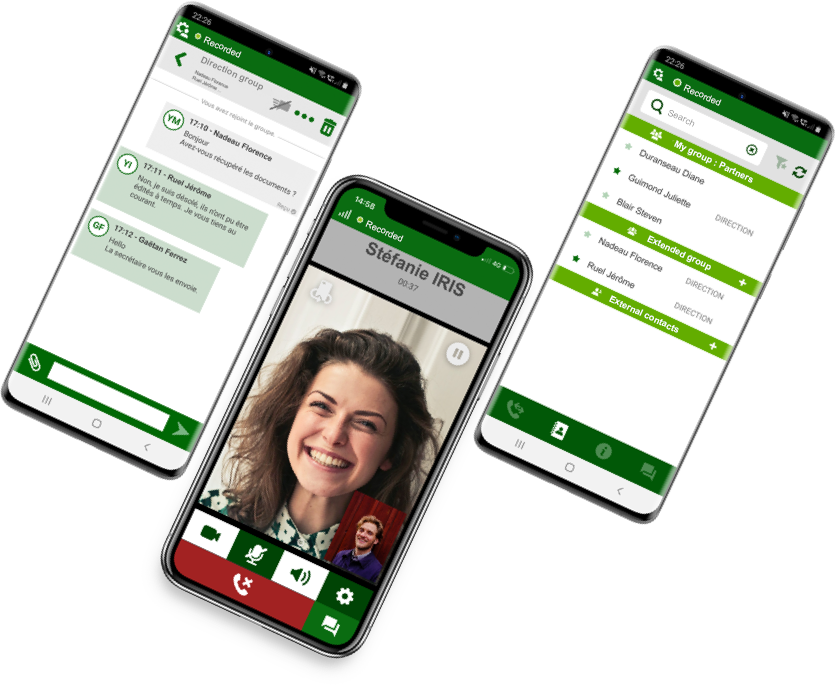 Features for organizations
FrogTrust is designed to provide a trusted service to businesses and organizations :
To ensure safe exchanges while respecting the necessary silos within these structures.
Assign rights to users associated with functional groups defined by the organizations themselves.
Get all the benefits of an exchange and collaboration app

Interact with one or more people by creating group discussions.

Audio & Video
conferences
Create video audio conferences to bring your team together even remotely.

Share files with
your staff
Safely exchange any type of documents.
Without voluntary action on your part they will remain stored on your phone in the FrogTrust Protected Area.
Contact your team in the group in which you were registered
Via a very simple administration interface FrogTrust 2.0 allows  each user to belong to one or more groups.
In this mode each user can only communicate with members of the group to which they have been associated.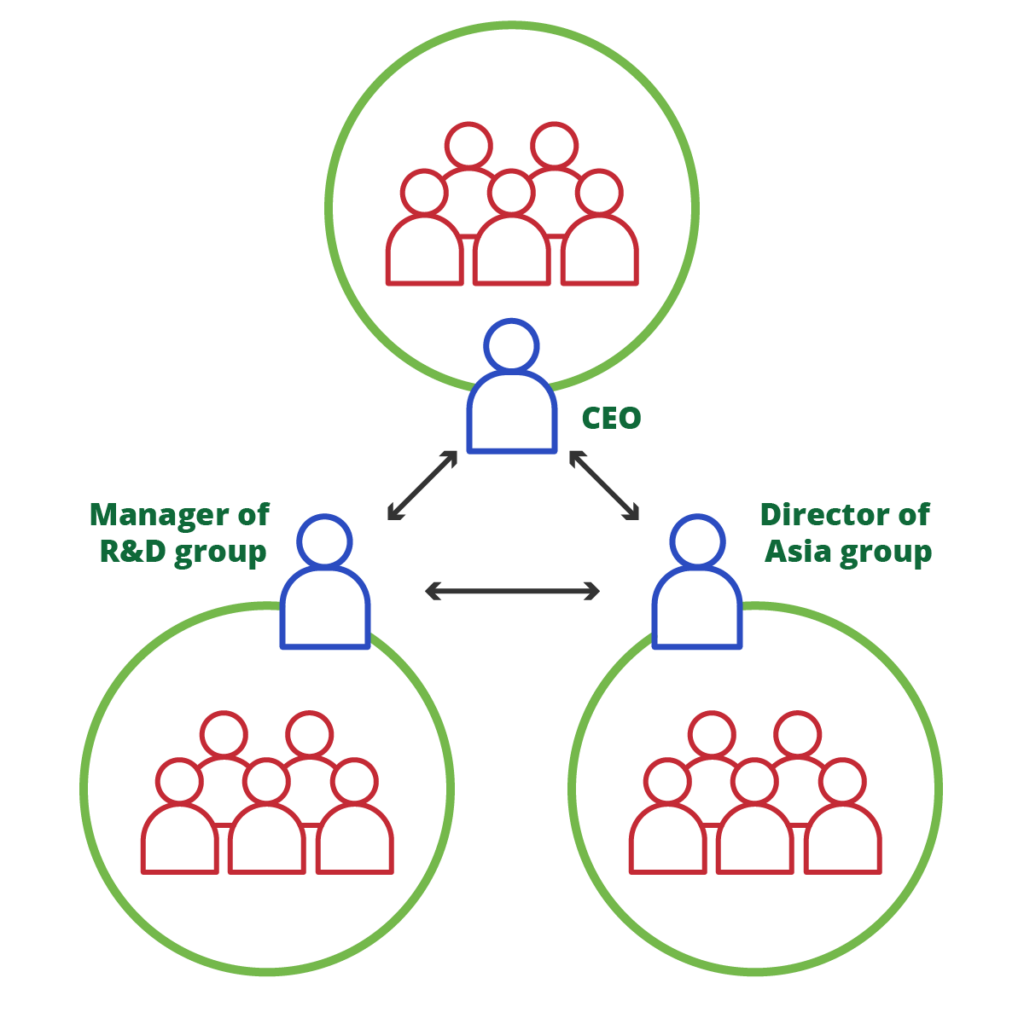 Communicate with users at the same level as you
Authorization levels are assigned to certain users to allow them to communicate outside their group with users at the same level.
Invite members of external organizations using FrogTrust
In secure exchanges with another organization with a FrogTrust network it is possible to send an invitation to an external correspondent of this structure.
FrogTrust address book  is  not visible to external correspondents and users cannot access the caller who sends you or to whom you have sent an invitation
Une application adaptée aux besoins des organisations
RECORDING AND EPHEMERAL MESSAGE
Save calls to listen to them later
Create time-limited messages for optimal information security
A MULTIPLATFORM APPLICATION
FrogTrust is compatible with iOS, Android and /e/OS (Murena) devices on both smartphones and tablets.
It also works with computers running on Mac, Windows and Linux.
ADMINISTRATION INTERFACE WEB
Easily manage your users with just a few clicks
Add delete or assign rights to members of your organization easily with the simple and intuitive interface
For any questions, please